At Barigelli, we sell the finest Italian truffles that come from Acqualagna, which is one of the best places to find truffles in the world. Every product on our website is created with the highest quality ingredients.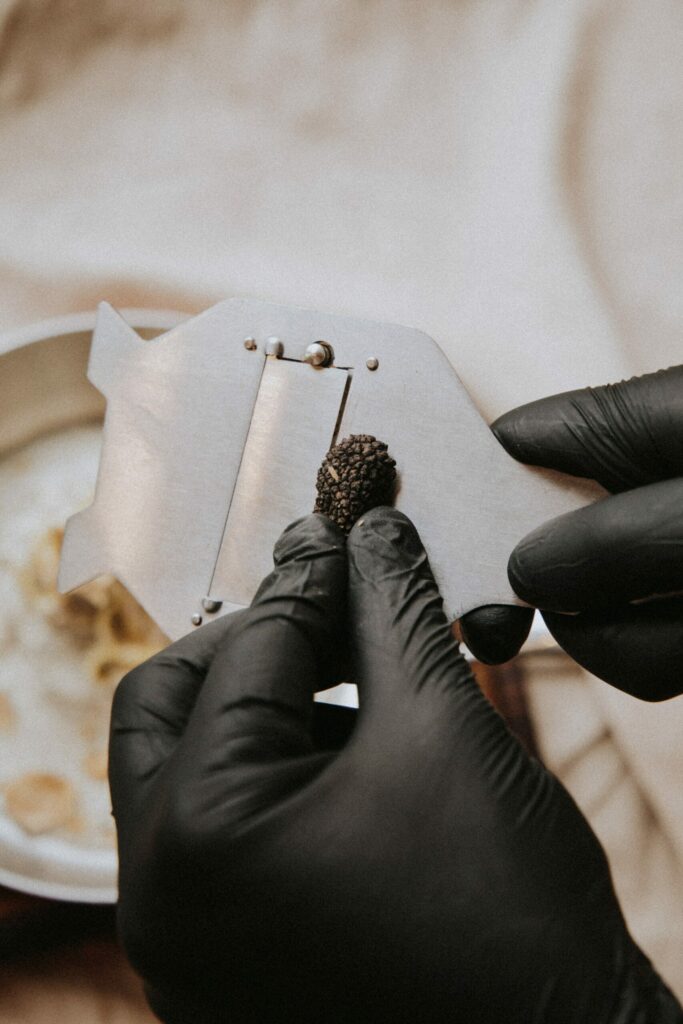 A truffle needs to grow near a plant. They live by developing a symbiotic relationship with its guest plant, from which it absorbs sap and nourishment from the roots. The trees under which truffles grow are generally oak, willow, lime, poplar, holm oak and kernel. The fruit has the shape of a tuber, but in reality it is a fungus that grows underground and consists of a fleshy mass called globe, which has more or less wide branched veins and a rough thick outer bark called peridium. Therefore, the internal part of the truffle is the globe, while the rind is called peridium.
At Barigelli Truffles, we want to be clear with the type and content of truffle in our products. There are almost 100 different kinds of truffles, but only 9 are edible. We offer 4 of the best: fine white truffle, fine black truffle, bianchetto and the summer truffle. Many of our products are with natural aromas and all are exclusively Italian truffles, coming from Acqualagna, one of the best places to find truffles. We are keen to point out that every product on the website are produced and created with very high quality ingredients.